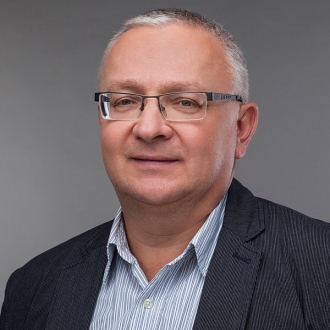 Aleh Hulak is an expert in human rights, business and human rights, equality and non-discrimination, human rights based approach, member of the Coordination Council for International Technical Cooperation under the Commission for International Technical Cooperation under the Council of Ministers of the Republic of Belarus, Chairman of the Belarusian Helsinki Committee.
Laureate of the German-French Prize for Human Rights and the Rule of Law (in 2016).
Was born on September 1, 1967.
Graduated from the department of law of the Belarusian State University.
From 1990 to 1996 worked as amicus curiae in a number of organizations.
From 1991 - member of the Belarusian Social-Democratic Party, active participant and organizer of numerous activities and events, promoting and strengthening democratic institutes on the local (Pinsk) and republican level.
In 1996 he established BHC office in Pinsk. Since 1997 has been working in BHC headquarter in Minsk, has taken part in numerous court cases, public activities, protecting the rights of persons, who became victims of repressions and tyranny of the authorities.
1997-2006- executive director of BHC.
In 2007 was elected assistant chairman of BHC.
Since 2008- chairman of BHC.
Married, brings up a daughter.