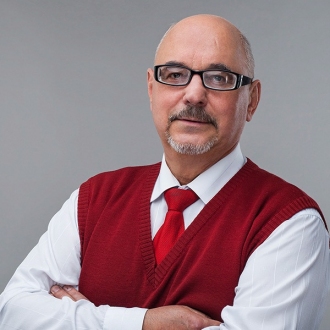 Chairman of BHC legal committee
Higher education. Graduated from the law faculty of the Belarusian State University (specialization — jurisprudence).
Worked as a turner, lawyer, head of legal consultation, judge in a People's Court, head of legal consultation of the Sovietskij region in Minsk. Since 1976 has held different positions in the Central office of The Ministry of Justice of the Republic of Belarus, including the post of the head of an advocacy department.
From 1991 to 1993- president of the Lawyers Union of Belarus.
From November 1997 till October 2003 — a member of the interterritorial board of lawyers of the Guild of Russian lawyers.
From 1998 to 2007 — a deputy chairman of BHC.
Since July 2007 — head of BHC legal committee, expert in the national and international mechanisms of human rights protection.
Since 2006 — a member of the Belarusian Association of Journalists.
Took part in the development of a number of legislative acts, namely The Constitution of the Republic of Belarus from 1994, Law of the of the Republic of Belarus «About advocacy». As a lawyer and human rights advocate participated in numerous «celebrated cases»: cases of poet Slavomir Adamovich, Russian journalists Pavel Sheremet and Dmitry Zavadsky, ex-head of the National Bank of the Republic of Belarus Tamara Vinnikova, ex-prime-minister Mihail Chygir, head of joint-stock company «Rassvet» Vasily Starovoitov, deputy of the Supreme Soviet of the 13-th convocation Andrey Klimov and others.
Married, has a son, a daughter and four grandchildren.
Works: 
Theoretical and practical commentary on The regulation of community courts, Minsk, 1980 
Legal manual for citizens, Minsk, 1981
Liability of the minor, Minsk, 1982
Table game for assessor in a People's Court, Minsk, 1984
Numerous articles in newspapers and journals of Belarus about the active legislation and specific legal collisions.