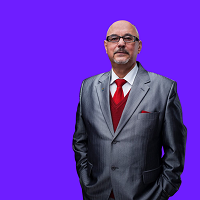 The Belarusian Helsinki Committee reached out to the UN Special Rapporteur on the Independence of Judges and Lawyers with a message on the situation with lawyer Liudmila Kazak, the defender of Maria Kalesnikava.
On 19 February, the issue of termination of Lyudmila's lawyer's license will come under consideration in connection with the "offense incompatible with the name of a lawyer", namely the administrative offense under Article 23.4 of the Administrative Code.
We recall that a protocol was drawn up against lawyer Lyudmila Kazak under Article 23.4 of the Administrative Code (Failure to obey a militia officer).
Liudmila Kazak was detained in the city center by three unknown persons who refused to show any documents and to name the reason for detention. After the arrest, Mrs. Kazak  was taken to the police department, where she was placed in a detention room, then she was transferred to the temporary detention facility. Liudmila had the data on the case of Maria Kolesnikova with her, namely a document folder and flash drives, constituting a lawyer's secret. We also note that in the police department Lyudmila Kazak was denied a call to ambulance, a lawyer, and to her husband to let him know what was happening.
BHC ask the Special Rapporteur to urgently contact the authorities of Belarus and  demand that they stop interfering with the legal profession and pressuring lawyers, and guarantee their independence.
Human rights defenders also remind they according to the Basic Principles on the Role of Lawyers, governments shall ensure that lawyers: can carry out all their professional duties in an environment free from threats, obstacles, intimidation or undue interference; are not subject to prosecution or judicial, administrative, economic or other sanctions for any actions performed in accordance with the appropriate professional duties, standards, and ethics, or threats of such harassment and sanctions.