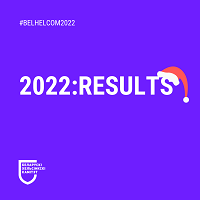 This post was created to shortly discuss some of the important things that have been done in the past year, as well as to thank our partners, experts, interns, and volunteers.
8 REPORTS AND 15 COMMUNICATIONS TO UN INTERNATIONAL MECHANISMS AND PROCEDURES
Today, the international human rights mechanisms are in a deep crisis (they were affected not only by the situation in Belarus but also by the war!). It may seem that there is not much sense in interacting with this system: okay, we had spoken to the world – and the world has expressed its deep concern – now what?!
In spite of everything we still believe that there is a point to continuing our activities. Firstly, our reports depict Belarusian reality as it is, and do not allow the state vision to be the only one available to the public. 
Secondly, they show the direction of human rights reforms that our country needs to take. Not only that, international investors and experts, which sooner or later will come to restore the country, will have something to rely on.
SUSTAINABLE DEVELOPMENT GOALS: WE DID NOT LET THE GOVERNMENT "CHEAT"
We are almost proud to announce that we have employed a "trick"!
Our government took a liking to the Sustainable Development Goals and would probably want to abuse the system to somehow "score a few points for itself" in the international arena, when all other instruments, for obvious reasons, no longer work for them. The thing is that reports on sustainable development goals are voluntary and there are no established formats. The state itself decides what to focus on.
The possibility of creating alternative or supplementary reports is not established for NGOs. However, there are no formal obstacles to this either (the entire trick is based on this fact). The state has submitted its report, and civil society have created an opposition of 2 papers.
The Belarusian Helsinki Committee has prepared an alternative report on Goal 16: "Promoting a peaceful and open society for sustainable development, providing access to justice for everyone and developing efficient, accountable and participatory institutions at all levels".
Experts from various NGOs under the coordination of Sviatlana Tsikhanouskaya's office have prepared a general report regarding the implementation of all the Goals (the BHC experts focused on Goals 16 and 17).
BUSINESS AND HUMAN RIGHTS: WE PREVENT BUSINESSES FROM BECOMING COMPLICIT IN HUMAN RIGHTS VIOLATIONS
We work as a signal system for those who want to do civilized business in/with Belarus.
At the beginning of the year, we released an overview of business and human rights in the context of the 2020-2021 crisis and how the state is trying to make businesses an accomplice in human rights violations.
Our appeals to Telegram, Apple, and Google have resulted in the blocking of some toxic publics that were collaborating with Belarusian authorities.
HUMAN RIGHTS INDEX: WE CONSTANTLY EVALUATE THE SITUATION ON 300+ CRITERIA
Not only specialists in law and human rights, but also experts in economics, health care, education, and culture give their assessments – this is how we promote human rights as an integral part of all spheres of society.
We create this index for three purposes:
● so that interested professionals can quickly assess the overall situation with human rights in Belarus, and not be forced to collect information from disparate sources;
● to show how the situation is changing;
● to present the direction of human rights reforms our country needs to take.
WE GOT CONSULTATIVE STATUS UNDER ONE OF THE 6 MAJOR BODIES OF THE UN – ECOSOC
This means that now the BHC, and through us, other Belarusian civil society organizations that protect human rights, have an easier way of communicating with the UN and influencing the agenda.
We are the first and so far, the only Belarusian organization with such a status.
Interestingly, we received consultative status, despite the fact that the authorities had legally liquidated us. 
CONTACT GROUP IN THE COUNCIL OF EUROPE: WE ACTIVELY PARTICIPATED IN ITS ESTABLISHMENT
In autumn, the Contact Group of the Council of Europe for cooperation with the Belarusian society was created.
The head of the Belarusian Helsinki Committee, Aleh Hulak, made a lot of efforts to ensure that the Contact Group began to work as a real tool and that its agenda was filled with practical content. Here  (in by) Aleh explains how it all works in plain language. 
It is assumed that the creation of the group will allow Belarusian civil society to continue and develop interaction with the Council of Europe in the interests and benefit of Belarusians – despite the fact that cooperation with the official authorities has been suspended. One of the new opportunities for civil society is the development of human potential and the development of reforms for the transformation and inclusion of Belarusians in the European value system.
CHILDREN. WE DRAW THE ATTENTION OF THE WORLD TO THE SITUATION OF CHILDREN IN OUR COUNTRY
Belarus traditionally positions itself as a state with a developed social policy, and care for children is always emphasized.
This year, we assessed and told the world how the Belarusian school is organized from the point of view of children's access to the healthcare system and communication with government officials and human rights (especially given the increased ideological pressure of the state after the start of the war in Ukraine). A report with very lively examples can be read here. 
We also informed UN Special Rapporteurs and involved businesses about the practice of forcing both children and adults to repent on camera.
WE LAUNCHED A CALENDAR OF INTERNATIONAL MECHANISMS FOR NGOs
We have launched and are maintaining a special calendar to make it easier and more convenient for Belarusian NGOs to use international human rights mechanisms to help their target audiences.
Calls of international mechanisms can be filtered by tags (topics of your work or by target audience), deadlines, as well as the type of reporting (periodic or on-demand reporting). UN mechanisms provide an opportunity to look at the problems of target groups and human rights from a different angle and notice violations where they are not obvious. It is also an important means of documenting human rights violations and highlighting them in the international arena.
HUMAN DEVELOPMENT AND EDUCATION: INTERNSHIPS AT BHC
A year ago, we developed a system and methodology for organizing internships for young Belarusian lawyers (students, undergraduates) and conducted 2 cycles of such internships in 2022. An integral part of the internship is a series of workshops for the development of both professional competencies and soft skills.
We show young lawyers how to make human rights an integral part of everyday life, and part of the strategy for the development of society and the state.
Our interns will not necessarily stay in the human rights sector but will certainly come closer to understanding the many facets of human rights and how they affect the development of society.