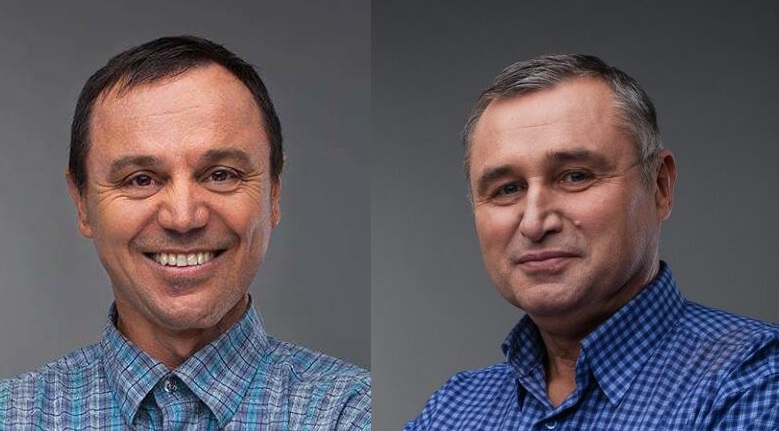 Belarusian Helsinki Committee has sent urgent allegations to UN Special Rapporteur on the situation of human rights defenders. Allegations are compiled based on the situation with BHC representatives in Viciebsk and Maladziechna regions - Paval Levinau and Eduard Balanchuk.
Eduard Balanchuk was detained on March 28 and accused of taking part in unauthorised assembly in Maladziechna March 10. We underline that Eduard was presented at the assembly as an observer. He had BHC assignment for monitoring of the peaceful assembly. Court has sentenced Balanchuk with 15 days of administrative arrest.
Paval Levinau
was sent by "Belarusian Helsinki Committee" to implement monitoring of peacefull assembly planned in Viciebsk on 25th and 26th of March. During peacefull assembly monitoring process Paval Levinau was detained by police special squad representatives at about 13:00 March 26, 2017. He was marked with observer-badge (photo before detention is attached). Paval Levinau also had with himself the document proving BHC task for monitoring of peacefull assembly in Viciebsk on 25th and 26th of March (attached). 
After detention Paval Levinau was delivered to Aktsiabr'skij police department of Viciebsk. Information about his location was transferred by Levinau himself secretly; during 5 hours duty station has been stating that Levinau was not delivered. At about 18:00 Paval felt sick. Arterial pressure has rised up to 180/100 marks. Ambulance team which arrived has provided him with a blood pressure decline tablet and had left not waiting for his state to impove. It is known that Ambulance came for the second time at about 23.00 and he was taken to the hospital.
March 27 – at 14.00 Paval Levinau is at hospital. 
UPD April, 17
: Paval Levinau is inder medical treatment in Kyiv, Ukraine now. The court of Akciabr'skij district of Viciebsk has sentenced him (in absentia) with 15 days of administrative arrest. Paval Levinau
explaines
, that he was presented at street actions but had an absolutely another aim: "On March 15 i've sent the notice to regional police department, where i had stated that observers of NPA "Belarussian Helsinki Committee" will be monitoring mass actions in Viciebsk. I have received an answer from the deputy, that the notice is taken into consideration and the gratitude for the active civic position is expressed to me... And on March 26 i was detained, two protocols on administrative infractions were drawn (articles 23 24 of Administrative Offences Code ). It is stated that I was expressing my political views during Dzien Voli (Freedom Day) celebration on March 25 and my attitude towards Decree №3 on March 26. After detention I addressed to the regional police department on how could that be real. I was answered that observer activitism is not the argument for the close of an opened case. Judge's decision was not affected by indignation claims of international human rights organizations neither by Viciebsk city inhabitants who have collected 75 signs to stop legal prosecution of myself".
UPD May, 8: On May 5th, Pavel Levinov was detained and taken to Vitebsk temporary detention center. Duty officer inquired about Mr. Levinov's state of health, who showed medical documents about his health condition and an operation at the National Amosov Institute of Cardiovascular Surgery in Kiev scheduled for May 10th. The duty officer stated that he could not accept the detainee in such a condition and called an ambulance. Arrived physicians measured Mr. Levinov's blood pressure, made a cardiogram and consequently brought him to a hospital around half past two a.m. on May 6th. On May 8th he was discharged from the hospital and is currently under threat of being placed in the temporary detention center to serve his sentence.
UPD May, 31: Pavel Levinov was taken to Vitebsk temporary detention center.
BHC is actively communicating with Special Rapporteur office.