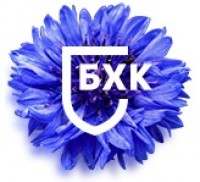 A pleasant coincidence happened in Brest. The Brest Temporary Detention Facility began to accept parcels again in a normal mode. 
We recall that in July, the Belarusian Helsinki Committee appealed to the Prosecutor's Offices of Minsk and Brest calling for the removal of restrictions on parcels for individuals serving an administrative arrest.
It was known from public sources that the Akrestsin Street Detention Centre and the Temporary Detention Centre of the Minsk Executive Committee's Main Internal Affairs Directorate accepted parcels for those detained only once a week, namely each Saturday between 10:00 and 17:00, allegedly "for the provision of security and mitigation of risks posed by the spread of COVID-19 in the Republic of Belarus".
The sources also indicated that since 5 July, 2021, parcels for those detained or serving an administrative arrest have been temporarily suspended at the Temporary Detention Centre of the Department of Interior Affairs of Leninsky District of Brest, allegedly "in connection with epidemiological activities against coronavirus". 
The position of human rights defenders in this regard could be briefly stated as "respect your own laws" and "remember your international responsibilities". 
Unfortunately, our ongoing interaction with the authorities in Minsk has been so far unsuccessful: the Minsk City Prosecutor's Office left our appeal without consideration on the merits. 
At the same time, good news came from Brest. The review of the appeal found that the measures introduced by the facility have been temporary and the Brest Temporary Detention Center currently accepts parcels in a normal mode. What a nice coincidence! 
We should remind that a while ago, a similar coincidence happened in Zhodzina. Back then, the Belarusian Helsinki Committee has raised a similar issue concerning the Zhodzina Temporary Detention Centre in early February. After a while, the Centre started accepting parcels again.