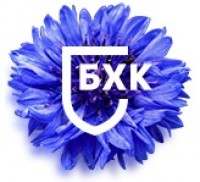 The Belarusian Association of Journalists, the Belarusian Helsinki Committee and the Human Rights Center "Viasna" have issued a joint statement to demand an open hearing of the criminal charges brought against Yury Paulavets, Dzmitry Alimkin, and Siarhei Shyptsenka.
On October 25, Chairman of the Investigative Committee Ivan Naskevich said that the case file against the three Belarusian contributors to a number of Russian websites had finally reached court.
Paulavets, Alimkin and Shyptsenka were arrested in December 2016 and charged under Part 3, Art. 130 of the Criminal Code (intentional acts committed by a group of persons aimed at inciting ethnic and other social hatred and enmity on the grounds of national, linguistic hatred and enmity based on other social affiliations). Paulavets and Shyptsenka were also indicted under Part 1, Art. 233 of the Criminal Code (illegal business activities).
The criminal case received wide publicity. Meanwhile, experts reported lack of official information about the case, e.g. exact charges, grounds for combining the three cases into one, reasons for indicting Paulavets and Shyptsenka for illegal business activities and others.
In this regard, we call on the Belarusian authorities to:
- guarantee a public hearing of the charges in accordance with the principles of a fair trial, as well as international standards for the protection of freedom of speech and expression.
Belarusian Association of Journalists
Belarusian Helsinki Committee
Human Rights Center "Viasna"
Belarusian Documentation Center
Legal initiative