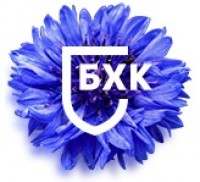 On 2 September, the Supreme Court gave its ruling upon the complaint of the Belarusian Helsinki Committee against a written warning from the Ministry of Justice. Judge Anna Sokolovskaya dismissed the complaint of the BHC, and justified the actions of the Ministry of Justice. 
The only reason for a written warning was our failure to submit part of the documents requested by the Ministry of Justice by 16 July. We remind that on 14 July, the office of the Belarusian Helsinki Committee was searched and sealed. The requested documents were held in a sealed office, and our failure to submit them was due solely to objective reasons. The position of the Justice Ministry in court can be stated like this: the BHC could have presented the documents prior to the search. Since the deadline for submission was established by the Ministry itself, this argument of a stakeholder is perplexing. More information on our arguments can be found by the link: 
We find the court's decision to be clearly unjust. It is aimed at creating the conditions necessary to carry out the liquidation of an organization that has been protecting human rights in Belarus for over 25 years. In our opinion, if the Supreme Court has accepted the position of the Ministry of Justice in such an unambiguous situation, it becomes quite obvious that the court was guided not by legal approaches, but by political expediency. 
We remind that the volunteers of the Belarusian Helsinki Committee took part in election monitoring campaigns, defended the rights of lawyers using international mechanisms, defended pension rights of Belarusians from abuses of a "qualifying period", proposed the solutions aimed at improving the legislation (for instance, as a result of our involvement, the right of witnesses to legal counsel was established), kept international bodies constantly informed about the human rights situation in Belarus country, promote the Sustainable Development Goals, and much more.
This is a second warning received by the Belarusian Helsinki Committee from the Justice Ministry. By law, after two warnings within a year, the Justice Ministry can technically apply to the Supreme Court demanding the liquidation of a public association.