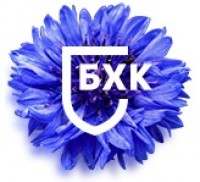 Belarusian Helsinki Committee called on the UN Special Rapporteur on the independence of judges and lawyers reporting about the situation with lawyers Maxim Znak and Ilya Salei.
Special Rapporteur is mandated to respond to alleged violations related to the independence and impartiality of judges and the independence of the legal profession by sending letters to relevant States indicating the alleged violations and urgent appeals to clarify and / or bring  the relevant cases to their attention.
We remind that Maxim Znak is a lawyer and partner of law firm Borovtsov & Salei. Mr. Znak is a lawyer of Victor Babaryko who ran for the President of the Republic of Belarus, but was denied registration as a presidential candidate. Mr. Znak is also a board member of the Coordination Council. The Council is an initiative of the former presidential candidate Svetlana Tikhanovskaya aimed at structuring the process of overcoming the political crisis and ensuring harmony in society (https://rada.vision/en). Mr. Znak is detained.
Ilya Salei is a lawyer of Maria Kolesnikova, head of Victor Babaryko's campaign team, one of the leaders of the Coordination Council and the protest movement. Mr. Salei is detained.
Belarusian Helsinki Committee considers that these actions have interfered with the professional activities of lawyers and undermined their independence for political reasons.  
In its appeal to the Special Rapporteur, Belarusian Helsinki Committee called for urgent action to be taken in connection with the detention of lawyers and to send an urgent communication to the Government of Belarus on the need to comply with the basic principles regarding the role of lawyers.