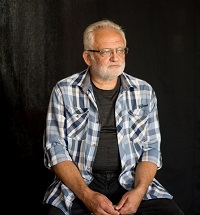 The experts of the Belarusian Helsinki Committee reported on the case of Vladimir Matskevich to the United Nations Working Group on Arbitrary Detention and the United Nations Special Rapporteurs on the right of everyone to the enjoyment of the highest attainable standard of physical and mental health, for freedom of expression and on the situation of human rights in Belarus.
The famous Belarusian philosopher and methodologist Vladimir Matskevich, while in prison is on hunger strike for nine days (as of 12.02.22) to enforce his demands. Among the demands – refer the case to the court.
In case of non-compliance, 65-year-old Matskevich is determined to start a dry hunger strike (not even take water).
We have asked the Special procedures to take urgent action on this case, as Vladimir's firm intention to start a dry hunger strike and to keep it until his demands are met, considering his age, could have irreversible consequences for his life and health.
From the Matskevich case, we drew the attention of the special procedures to the practice of detention people accused of politically motivated cases in custody for as long as possible without conducting investigative actions in Belarus. We consider this to be a form of pressure and coercion of persons to refuse to renounce their rights or their public or political activity.
Let us remind that since August 4, 2021 famous philosopher and methodologist Vladimir Matkevich is detained. He is accused of organizing and preparing acts that grossly disturb public order (par. 1, art. 342 of the Criminal Code). Vladimir Matkevich himself states that his persecution is for his thoughts.
On 4 February, the investigation into the case of Vladimir Matkevich ended once again and an extension of the detention period was expected. These circumstances forced Vladimir Matkevich to take the last step - he goes on hunger strike.
His demands are:
- Change the measure of suppression for a recognize not to leave.
- Complete the investigation and refer the case to the court.
- Set a trial date.
Vladimir Matkevich started hunger strike on February 4 and is resolved to continue the strike until all his demands are fulfilled.
The first ten days will be a hunger strike on the water.
In case of non-compliance, after 10 days, Vladimir Matkevich is determined to start a dry hunger strike