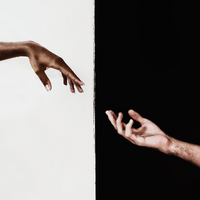 The Belarusian Helsinki Committee, Human Constanta, Lawtrend and the Belarusian Association of Journalists addressed the special rapporteurs on freedom of expression, rapporteurs on freedom of peaceful assembly and association, and on the human rights situation in Belarus to describe the practice in using anti-extremism legislation to harass representatives of civil society organizations by the authorities.
We provided information that the list of organizations, formations, individual entrepreneurs involved in extremist activities, which is maintained by the Ministry of Internal Affairs, currently consists of 107 entities, including the media, national online resources, Telegram channels and chats, civil initiatives, and social networks.
In the message, we also described the practice of recognizing civil society organizations as extremist formations. We emphasized that such a procedure does not require a court decision – it is done by the Ministry of Internal Affairs or the KGB. We shared examples of such practices. Organizations such as "Dapamoga", "Professional Union of Belarusians in Great Britain", "Belarusian Independent Trade Union of Radio-Electronic Industry Workers", "Ekodom" were recognized as extremist formations.
This mechanism of recognizing groups of citizens as "extremist formations" without even giving access to information about the reasons for such recognition jeopardize any manifestations of self-organization and solidarity of citizens, including those created in response to systemic and gross violations of human rights.
From our point of view, the Belarusian authorities violate the right to freedom of association and the right to freedom of expression by recognizing Belarusian civil society organizations registered in Belarus or abroad as extremist formations due to their expression of disagreement with the actions of state bodies, since the legislation on extremism does not comply with established international standards and there is no legitimate purpose for such a restriction.
We called on the Special Rapporteurs to contact the Belarusian authorities and ask them to bring legislation on extremism in line with international human rights standards, as well as to stop the practice of recognizing civil society organizations as extremist formations, organizations without proper reasonable and proportionate grounds.