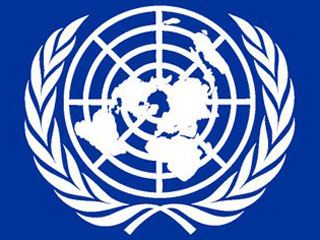 As part of the 94th session of the UN Committee on the Elimination of Racial Discrimination (CERD) in Geneva, the report of the Republic of Belarus on the implementation of the commitments under the Convention on the Elimination of All Forms of Racial Discrimination was considered. Civil society has also outlined their vision. The report prepared with the participation of BHC is available here.
It should be reminded that within the UN a number of thematic conventions were adopted which include setting up relevant Committees as a monitoring mechanism. The Committees generally have several competence levels, such as examining Member States' periodic reports and providing recommendations; considering individual communications by victims of human rights' violations; interpreting the relevant provisions of the Conventions, thus preparing general comments. Every two years the States submit their periodic reports to the Committee on the Elimination of Racial Discrimination. The Committee also consider the information from civil society commonly known as alternative reports, based on which the Committee members address their questions to the Governments.  
The governmental delegation was headed by the Permanent Representative of Belarus in Geneva Yuri Ambrozevich. The delegation also included representatives of State bodies, such as the Ministry of Foreign Affairs, the Ministry of Internal Affairs, the National Centre of Legislation and Legal Studies, and the Ministry of Education. 
After listening to the intervention by the Delegation of Belarus, a round of questions questions from Committee members was launched. Among topics of interest were general issues concerning the country's legal framework, such as the independence of judges and lawyers, the Government's engagement with civil society, the application of the Decree "On the prevention of social dependency", as well as more specific issues, such as the situation of the Roma population in Belarus, migrants, the adoption of anti-discrimination legislation, the direct application of the Convention's provisions by courts, penalties for the use of racist expressions, hate speech etc.
It should be noted that the alternative reports prepared by civil society organizations have served as a basis for questions addressed by Committee members to the governmental delegation. Besides the experts of the Belarusian Helsinki Committee, the members of Human Constanta, the FORB Initiative, and the Center of Equal Rights Expertise have contributed to one of the reports (a link is given above). 
In the above-mentioned report, civil society urges the State party to adopt anti-discrimination legislation, establish a national human rights institution, stop the practice of ethnic profiling of the Roma population, provide special training to judges, prosecutors and police officers on non-discrimination issues etc.
Following consideration of the national report, the Committee on the Elimination of Racial Discrimination will prepare concluding observations and recommendations for Belarus within a week to improve the situation relating to racial discrimination.