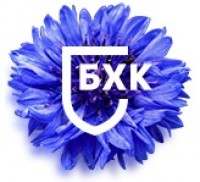 The Belarusian Helsinki Committee informed the UN Special Rapporteur on the rights to freedom of peaceful assembly and of association and the UN Special Rapporteur on the situation of human rights in Belarus that article 193-1, which criminalized participation in activities of non-registered or previously liquidated public association, political party or religious organization, had been returned to the Criminal Code.
We believe that the reintroduction of this punishment is a tool in the campaign of a total destroy of civil society.
We believe that the re-introduction of this punishment under Article 193-1 is one of a tool of repression in the campaign of the government to destroy civil society in Belarus.
The establishment of criminal liability for the organization and participation in the activities of non-registered organizations gives rise to serious concern because of the complex registration procedure for NGO's in Belarus, which allows manipulative denial of registration. Belarus has very strict registration requirements for civil society organizations, which provide the authorities with a wide range of options to arbitrarily refuse to register any new organization.
Moreover, the return of the article 193-1 to the Criminal Code was extremely disturbing after about 500 civil society organizations were involuntarily liquidated or self-imposed dissolved under the authorities' pressure. Leaders of such organizations and their members, who are still staying in Belarus, may be subjected to interrogation, search, detention and criminal prosecution.
We have asked the Special Rapporteurs to contact the Belarusian Government to reconsider their decision to criminalize participation in non-registered or previously dismantled organizations, as well as not to apply article 193-1 in practice, as such action is a violation of international obligations of Belarus in the area of freedom of association.
_
We also recommend to read our colleagues' short review on the article.
In 2011, the Venice Commission of the Council of Europe, in the special opinion on article 193-1 of the Criminal Code of Belarus, stated that "by its very existence Article 193-1 has a chilling effect on the activities of Non-governmental organizations" and that "the restriction is so severe that it not only restricts freedom of association but also freedom of opinion and expression to an unjustifiable degree". For details: Opinion on the compatibility with universal human rights standards of article 193-1 of the Criminal Code on the rights of non-registered associations of the Republic of Belarus.