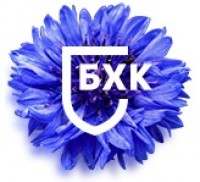 The Belarusian Helsinki Committee in cooperation with HRC Viasna, Legal Initiative, International Committee for the Investigation of Torture, and Lawtrend prepared a report on the penalization of severe violations of the rights to freedom of association and peaceful assembly. The report was sent as part of an appeal for the Special Rapporteur on the rights to freedom of peaceful assembly and association.
In the report, we explained that the rights to freedom of association and peaceful assembly are protected by criminal law. Nevertheless, these rights are being violated on a massive scale and the authorities have not brought the perpetrators to justice. We shared information about 777 organizations facing forced liquidation; at least 60 representatives of civil society organizations in places of detention, where they are constantly exposed to pressure; the disproportionate use of force at peaceful protests in 2020 led to numerous deaths of the participants, mass detentions, and torture.
We emphasized that there are mechanisms in Belarus that allow for accountability and financial compensation. We also pointed out their ineffectiveness and absolute dependence on the executive and presidential powers.
At the same time, the report depicts some positive practices in the issue of accountability: the practice of application of the mechanism of universal jurisdiction in Lithuania, the creation and work of the International Platform for Belarus to bring the perpetrators to justice, lobbying the launch of the investigation by the International Criminal Court.