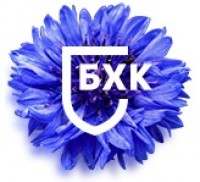 The Belarusian Helsinki Committee contacted the Working Group on Enforced or Involuntary Disappearances, the Special Rapporteurs on torture and the human rights situation in Belarus with an urgent report on the disappearance of Arciom Dubski, as well as the torture and ill-treatment that preceded his disappearance.
We recall that Arciom Dubski is a former activist of the "Young Front". The person involved in the "Trial of 14" (participated in the protest action of entrepreneurs in 2008, received a year of imprisonment in a general regime colony). Arciom arrived in Belarus on May 10 to visit his family. His brother Ilya is a political prisoner, sentenced to 5 years in a penal colony in 2021.
In the message, we shared the details of Arciom Dubski's disappearance. On May 11, he was detained in Minsk and taken to the KGB for interrogation. On the night of May 12, Arciom was released from the KGB with the requirement to come back at 14:30 for "operational search activities". When Dubski returned to Osipovichi after the interrogation, a passenger car with three "masked men" followed him to his house. In the morning, a minibus joined the passenger car. On May 12, at 12 o'clock in the afternoon, Arciom went outside and did not return. Since then, Artem has not been in touch.
We drew attention to the fact that Arciom was severely beaten during his detention, as well as to the improper treatment of Arciom directly in the KGB.
Since May 12, Arciom Dubski's relatives and human rights activists have been trying to find out where Arciom is. The police department claims that they do not know where Arciom is. The presence of Dubski is denied in the KGB, in the center for the isolation of offenders on Okrestina Street and in the pre-trial detention center.
In our message, we stressed that such a practice, when a person disappears and does not get in touch for a long time, is not new in Belarus. This practice also affects the relatives of detainees, making them suffer greatly due to the lack of information about the fate of a loved one.
We demand that the Belarusian authorities stop this practice by ensuring that all detainees have their procedural rights, as well as immediately inform relatives about the whereabouts of the detainees.