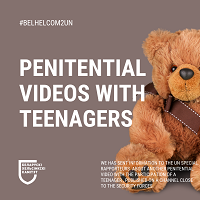 The Belarusian Helsinki Committee has sent information to the UN Special Rapporteurs on torture, on freedom of expression and opinion, on the right to health, on the right to privacy and on the human rights situation in Belarus about another penitential video with the participation of a teenager - 17-year-old Roman Kachina, - published on a channel close to the security forces. In the video, Roman admitted that he took part in the 2020 protests, and also left negative comments about the war in Ukraine towards residents of the Russian Federation. In this way, according to the security forces, Roman "incited hatred on the Internet."
The video clearly shows that the teenager is scared. We stressed that he was probably under psychological or physical pressure.
In the submission, we noted that this situation was a continuation of the practice of recording and publishing penitential videos with the participation of teenagers detained for expressing opinions, about which we informed the Special Procedures earlier.
We recalled that such a practice could not but leave a deep mark on the psycho-emotional state and health of the child and constituted violations of the rights to freedom from inhuman and degrading treatment, to privacy, the right of every child alleged as, accused of, or recognized as having infringed the penal law to be treated in a manner consistent with the promotion of the child's sense of dignity and worth, which reinforces the child's respect for the human rights and fundamental freedoms of others, as well as the right to freedom of expression.