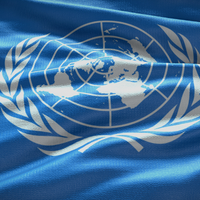 The BHC sent information to the Special Rapporteur on the situation with human rights in Belarus on the adoption by the House of Representatives in the first reading of the draft Law "On Amending Codes on Criminal Liability". The draft law proposes to amend the sanction of part 2 of Article 356 of the Criminal Code, providing for the possibility of imposing the death penalty for treason against the state committed by an official holding a public position or a person covered by the status of a military man.
In the message, we explained what actions are related to treason to the state, and also provided a list of government officials holding responsible positions defined by Belarusian law.
The BHC indicated that, in accordance with the statement of the House of Representatives, the purpose of such amendments is "to exert a deterrent effect on destructive elements, as well as to demonstrate a resolute struggle against treason to the state."
In this regard, we emphasized that it is the inevitability, and not the severity of punishment, that is a deterrent in the commission of a crime, and also recalled the amendments to the Criminal Code in May 2022 on the application of the death penalty for preparing and attempting to commit a crime of a terrorist nature, which had a similar purpose.
The BHC has pointed out once again that there was no public discussion on this issue, while the discussion of such complex and sensitive issues is urgently needed.
According to the BHC, such actions can be qualified as a violation by Belarus of its obligations under international law, in particular paragraph 2 of Article 6 of the International Covenant on Civil and Political Rights, which states that death sentences can be imposed only for the most serious crimes. The Human Rights Committee, for its part, clarified in general comment No. 36 that the term "most serious crimes" should be interpreted restrictively and only mean crimes of the utmost gravity involving intentional homicide. We paid attention to the Committee's position that, since the death penalty is incompatible with the full enjoyment of the right to life, states should strive for its absolute abolition. And the adoption by state parties of measures that de facto result in an increase in the number and extent of their use of the death penalty, or in a decrease in the number of cases they grant pardons and commutations of sentences, is contrary to the object and purpose of article 6.